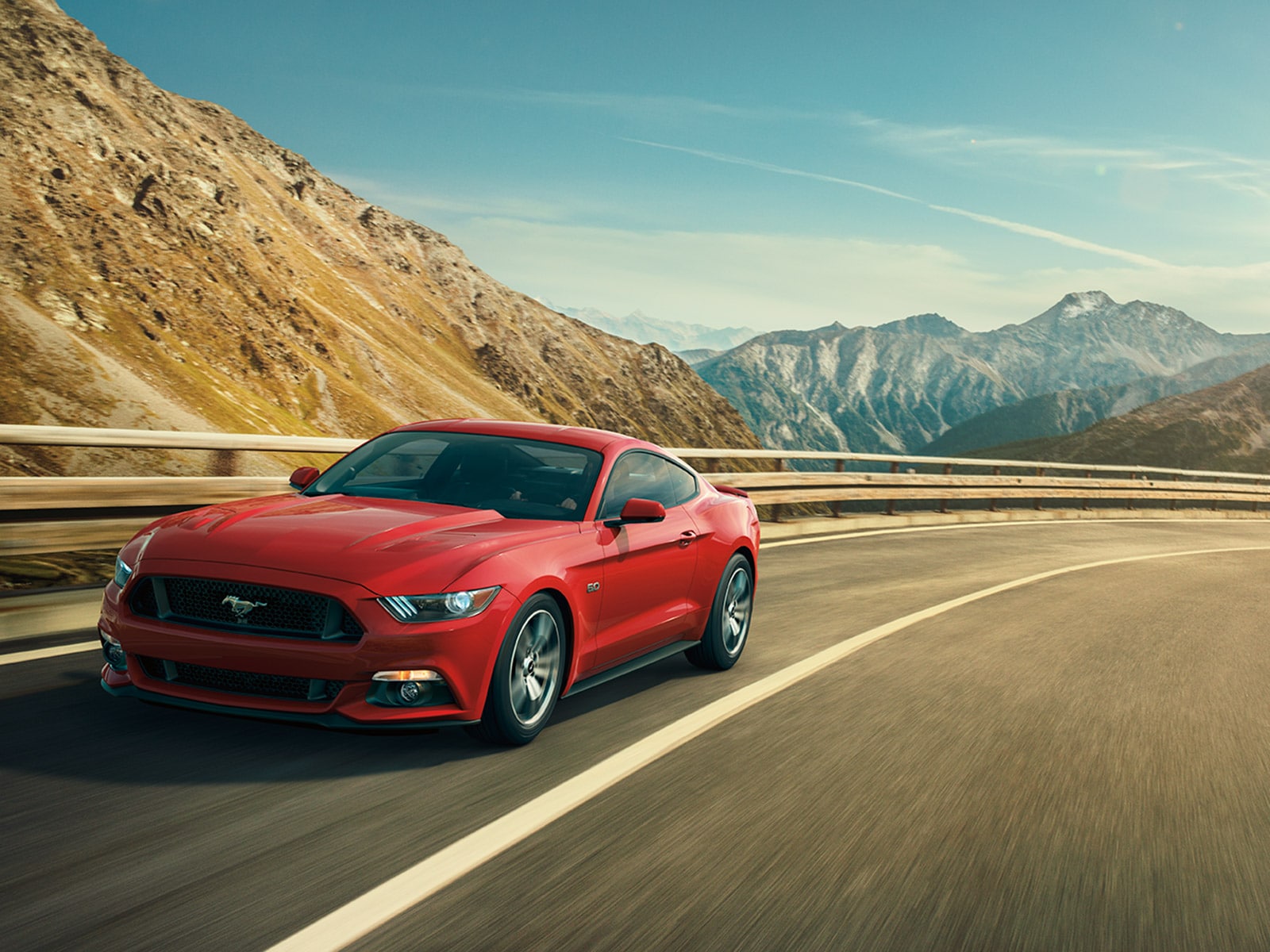 If you are biting your nails while waiting very impatiently for the 2015 Ford Mustang to make an appearance at Richmond Ford, you'll be glad to hear that Ford released more information about the new Mustang's aerodynamics. However, that will have to do for now, as Ford does not plan on releasing the Mustang until the fall of 2014.
Ford spent twice as much time running wind tunnel tests and aerodynamic simulations on the 2015 Mustang than it did on the current model. Ford made changes to the styling based on the results of these tests. Ford also added front-wheel aero curtains to help guide airflow across the front wheels – this gave the 2015 Mustang an improvement in drag reduction by 3 percent.
Ford will also be releasing a convertible model this fall. The convertible features an automated folding soft top that has a multilayer insulated cloth to help with cabin noise. The new top also lowers faster than the old type of convertible roof, lowering in under 10 seconds.
Because anything in the way of the wind affects aerodynamics, the new convertible roof has a profile that is about 6.7 inches less than the old roof when folded. And, the new folding mechanism takes less space in the trunk.
The new Mustang will offer the consumer a choice of three powertrains: a turbo four-cylinder, a 3.7-liter V6, which is the base engine, and a 5.0-liter V8. The base engine will put out about 300 horsepower and 270 pound-feet of torque. The turbocharged four-cylinder, a 2.3-liter EcoBoost engine, will put out about 305 horsepower and 300 pound-feet of torque. And finally, the V8 will put out at least 420 horsepower and 390 pound-feet of torque.
Keep your eye on this space for more information about the 2015 Ford Mustang as it becomes available; or stop by Richmond Ford for more information including updated release dates and features as they become available.
Watch the wind tunnel test here.